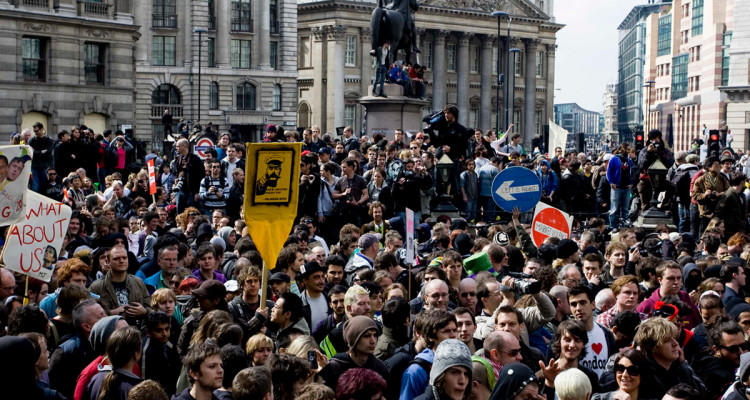 Musicians for the Greater Good is a community of musicians and artists dedicated to keeping alive and relevant America's long-standing tradition of social justice and protest song music and spoken word. We write and perform music that speaks to the important social issues of our times such as human rights, immigration, the environment, economic inequality, racial justice, and more. This site is intended as a space where you can find out about MGG, learn about our past, current, and future shows and become involved.
Performers – Join MGG
Please click here and fill out the form if you wish to apply to have the opportunity to perform at MGG Concerts.
Join Our Mailing List: If you want to be informed about Watch/Listen opportunities for new MGG concerts and shows click here.
Next show:
Sunday, March 5, 2023, 5-7pm : MGG World Peace concert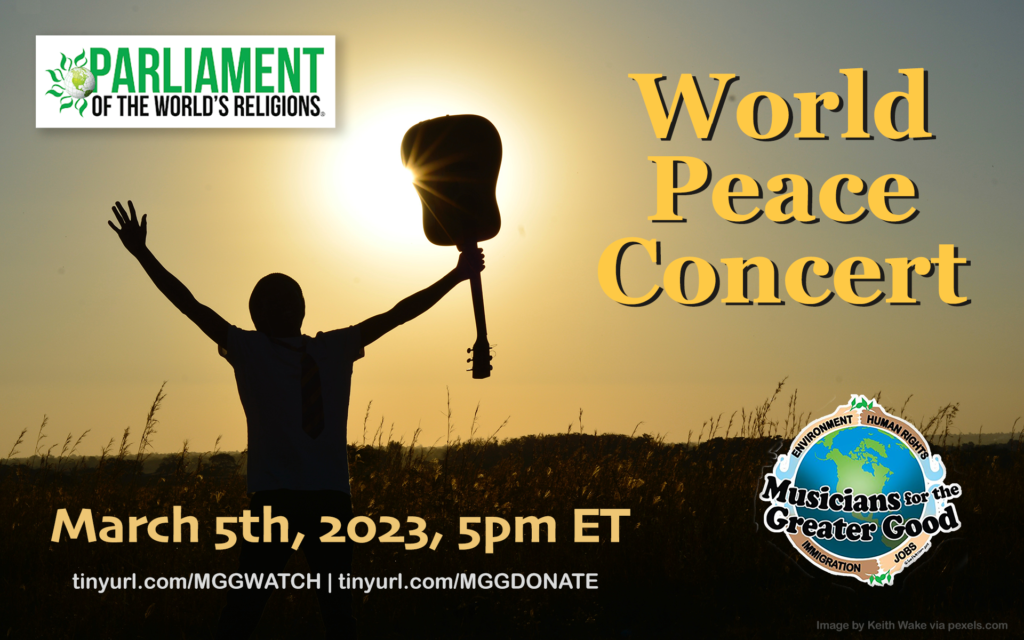 A benefit for the Peace and Justice platform and advocacy work done by the Parliament of World Religions.
Musicians for Greater Good (MGG), in collaboration with the Parliament of the World's Religions, announce a Benefit Concert for World Peace on Sunday March 5 from 5:00-7:00 PM. The concert will be broadcast virtually and can be accessed through the MGG YouTube channel or by going to the MGG website (www.musiciansforthegreatergood.org ) and clicking the WATCH/LISTEN button.
Leading musicians from different countries will perform at this concert, intended to draw attention to the need for a peaceful resolution to the many conflicts going on across the globe; such as the conflicts between Ukraine and Russia and Palestine and Israel; the conflicts within different African countries such as Sudan and the Democratic Republic of Congo; conflicts within countries in Asia and the Middle East such as Myanmar, Syria, and Yemen; conflicts in Eastern Europe such as the conflict between Serbia and Kosovo; domestic unrest in Latin American countries such as Peru and Venezuela; and the cold wars between China and the United States, Russia and the West to name just a few.
The concert will be a benefit for work done by the Parliament of the World's Religions to promote peace and justice, human rights and environmental sustainability. The Parliament is the world's largest, most diverse, and inclusive interfaith organization. It convenes people of faith, spirituality, and goodwill, putting it in a unique position to encourage and enable the religious and spiritual communities to speak out on critical issues of justice, peace, and sustainability. To make a donation to the Parliament click the DONATE button on the MGG website https://musiciansforthegreatergood.org/donate/ For more information on the Parliament of the World's Religions see www.parliamentofreligions.org
The program will include:
Nemo Patel and Daniel Nahmoud
Stephen Martin
Ron Israel
Sunita Stabeslow
Steve Azzaro
Larisa Pastuchiv-Martin
Reverend Stephen Avino
Balla Kouyaté
Mary Ann McAllister
Mike Delaney
Emily Echevarria
Tom Maynard
Junko Ogawa with Branson Bofat
Oleksandra Bakun
Michelle Abadia 
David Ippolito
Neal Braverman 
Past Shows
Click here to see past MGG concerts and enjoy the best in current social justice and protest music and spoken word.